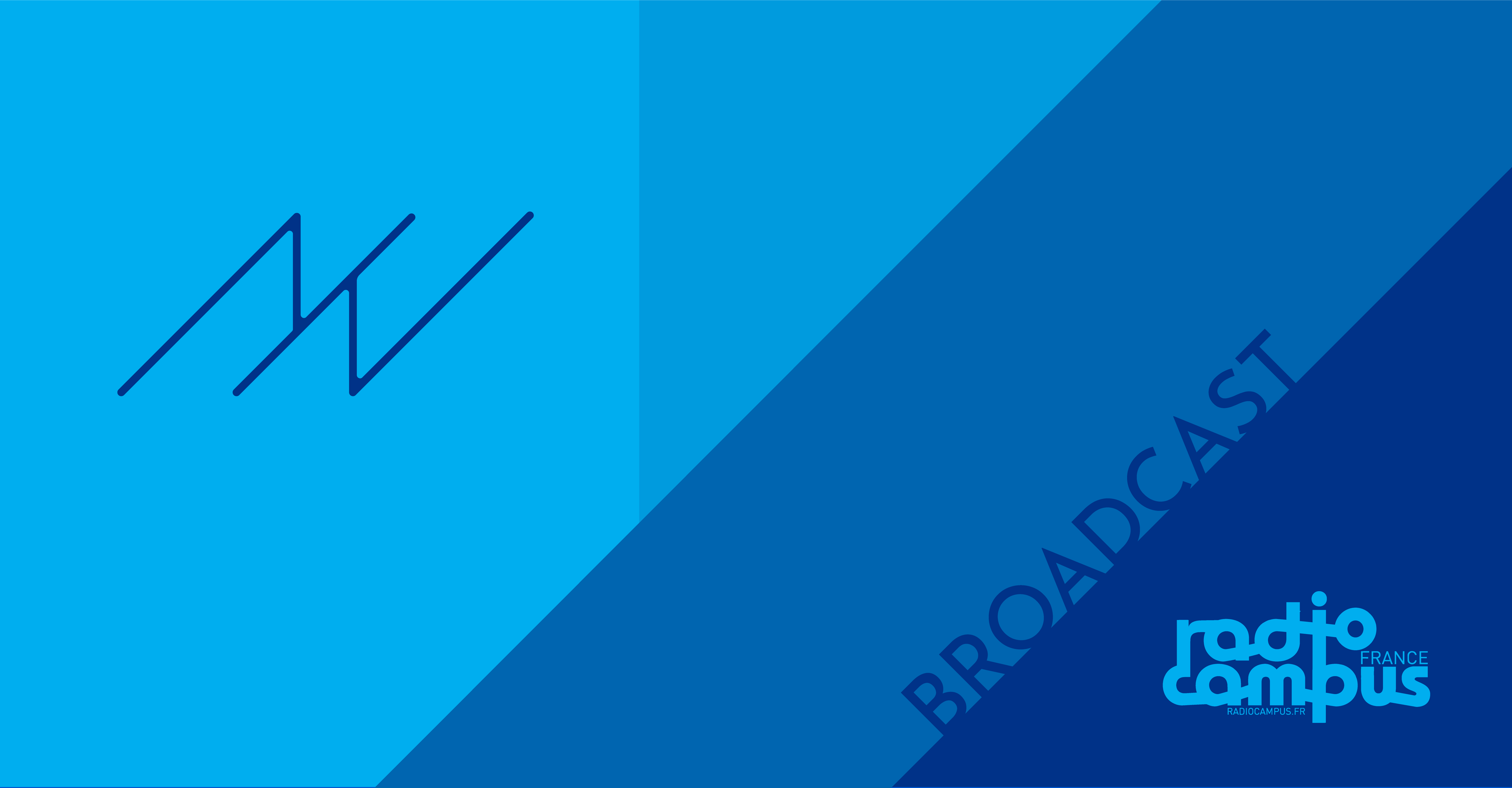 This program focuses on Poitiers' local label Only Lovers records whose roster extends far beyond the limits of the city's walls. The French self handled home of upcoming bands is headed by a music lover who once decided to upgrade to label manager and started wandering the web to catch and woven relationships with artists he would first and foremost appreciate the spirit. What else, right ? Between the idea of compilations and bands from all over Europe and beyond, Jude Dacosta presents an eclectic savvy roster of intersting bands we wished to present to Radio Muse's listeners.
This radio music program is hosted by Radio Pulsar from Poitiers City. The French historical city is at a geographical crossroad between Central France and Brittany, and between Paris and Southwestern renowned music magnet... the city of Bordeaux.
Only lovers Records, created and operating from Poitiers, develops this geographical fact and idea far beyond the city walls. Music lover and talent seeker, Only Lovers' founder Jude Dacosta decided to roam around and further in search of talented acts that he would welcome to his humble one man home. 
With the use of Internet, present times make it easy to wonder virtually far from your point of origin and onto cities and countries afar without even moving. It allows to dig up hidden gems and bring back them little treasures home. That's exactly what Jude Dacosta did by collecting some indie folk, pop and rock treasures in Portugal, Hungary and Norway, and inevitably the States.
Whilst lifting the curtain on the label origins and proceedings, the program acts as a free of charge trip to Bordeaux, Porto, Oslo and beyond with the French-American duet Queen of the Meadow whose lead singer settled in France where she met a local musical companion with which she decided to develop a career. It will also take us to Portugal with Sunflowers psych band and to Oslo with tough lounge act Mayflower Madam.
It will nonetheless drop the looking glass on poppy Poitiers's Starving Woodchucks and some other hidden gems taken from the first compilation issued by the label.
To make a long story short this program is nothing but the story of a spirited young label whose focus is to dig up interesting music, share it and spread it to whomever decides to listen. So there we are.
ARTISTS
Sunflowers http://facebook.com/thesunflowersmusic
Queen of the Meadow http://facebook.com/queenofthemeadowmusic
Mayflower Madam http://facebook.com/mayflowermadame
Starving Woodchucks http://facebook.com/starvingwoodchucks
Magic Magic Roses http://www.magicmagicroses.com
Jordan Murawa http://jordanmurawa.bandcamp.com
LABELS
Only Lovers Records http://www.onlyloversrecords.com/
PLAYLIST
Songs in running order: ARTIST – SONG (Album Title/Release Title, Label, Year)
Sunflowers – A Conflict Taking Place (Endless Voyage – 7 Feb.. 2020)
Queen of the Meadow – Fairytopia (A Room to Store Happiness - 2018)
Mayflower Madam – Ludwig Meidner (Prepared for a Nightmare - 27 Mar. 2020)
Starving Woodchucks – Mama (Parade#1 - 2017)
Magic Magic Roses - Nighfall (Parade#1 - 2017)
Jordan Murawa – Funny People (Parade#1 - 2017)
RADIO & COUNTRY: Radio Pulsar (http://radio-pulsar.org), Poitiers, France
Prepared, announced, engineered and mixed by Patrice Mancino
preview
Sunflowers, Queen of the Meadow, Mayflower Madam, Starving Woodchucks, Magic Magic Roses, Jordan Murawa