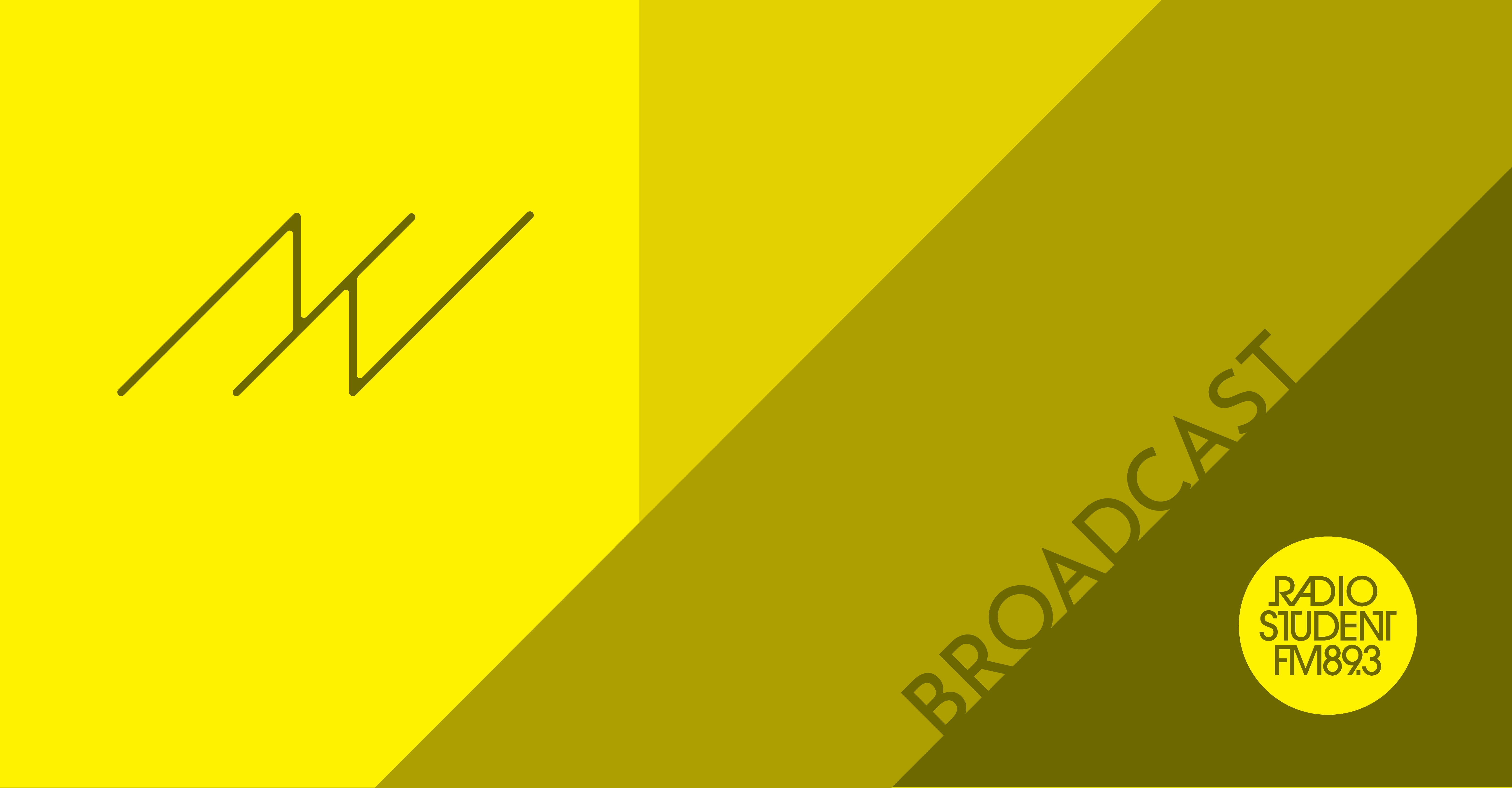 This is the ninth edition of Radiomuse, again from Radio Študent in Ljubljana, Slovenia. This time we showcase three local artists, the punk rock trio 7AM,  the local singer-songwriter tovariš strmoglavljen and the imaginary folk trio Širom.
First we feature the slovenian-german do-it-yourself rock band 7AM. On bass and vocals Anabel, on guitar and vocals also Mičo and Davor on drums play loud and relentless rock music. In the last few years they have released some demos, cds, vinyls and tapes, which are all avaliable on their webpage. They do it all themselves but – as Mičo said in the interview featured in this broadcast – not because they want to, but because they must.
The second interview and music presentation of the show is dedicated to tovariš strmoglavljen, also a strong DIY artist, siner-songwriter and band member who's worked with many local acts trough the years and in one or another form released at least eleven solo an collaborative albums as  tovariš strmoglavljen, most of which are available on his bandcamp page. This time we dedicate our time to play the music from his last collabotative project with his band PSIHEDELAVCI.
We also talked with Iztok Koren from the trio Širom. More than a dozen instruments can be found in the repertoire of Iztok Koren, Samo Kutin and Ana Kravanja and at least as many given musical forms that can be perceived as an inspiration behind the character of this ensemble playing imaginary folk music by their own words. Širom has released two albums before and in 2019 they are releasing a new record titled A Universe that Roasts Blossoms for a Horse.

FEATURED ARTISTS/PRODUCERS (WITH LABELS) OR FEATURED LABELS: 
7AM 
https://sevenamsevenam.bandcamp.com
https://sevenamband.com 
https://www.facebook.com/7AMtheband 
https://www.youtube.com/watch?v=oqjSSUY00WY&frags=pl%2Cwn
ŠIROM 
https://sirom.bandcamp.com/ 
http://siromband.si/
https://www.facebook.com/siromband
https://www.youtube.com/watch?v=CJiOrUby010 
TOVARIŠ STRMOGLAVLJEN
https://tovaristrmoglavljen.bandcamp.com/ 
https://www.facebook.com/tovaristrmoglavljen
https://www.youtube.com/watch?v=wZ4rat9o8nA 

FULL PLAYLIST / ARTIST – SONG (Album Title/Release Title, Lable, Year):
01 7AM - Everytime (single Everytime; PIGPOWER/selfreleased, 2019)
02 7AM - Tricks (album 7AM; PIGPOWER/selfreleased, 2018)
03 PSIHEDELAVCI & tovariš stmoglavljen - predmeti brez duše (album V ŽIVO; baza31snimke/selfreleased, 2019)
04 PSIHEDELAVCI & tovariš stmoglavljen - YYYYY (album V ŽIVO; baza31snimke/selfreleased, 2019)
05 Širom - Low Probability of a Hug (album A Universe that Roasts Blossoms for a Horse; tak:til/Glitterbeat, 2019)
Produced by Radio Študent (www.radiostudent.si), Slovenija
Prepared by Brigita Gračner, Andrej Pervanje; sound mixing by Jure Anžiček; featured songs mixed by Samo Pavlica; announced by Brigita Gračner, Andrej Pervanje
preview
7AM, tovariš strmoglavljen, Širom